Local Raw Pennsylvania Honey
At Griesemer Beekeeping we do everything from taking care of the bees, to extracting and bottling our own honey! Our personal favorite and best selling honey is produced by our bees in Berks County, Pennsylvania. This honey is considered raw, because it is unheated and unfiltered. It contains all the beneficial enzymes and pollen naturally found in honey. To improve and control the natural crystallization process honey undergoes, we incorporate fine crystals of honey, thus creating a creamy product. This gives the honey a smooth creamy texture like butter. But its 100% honey with no additives!
Buy NOW
Featured Honey Varieties
Pennsylvania Raw Honey 1 lb.

Blueberry Honey

Clover Honey
Our Hive
Check "Our Hive" frequently to see the buzz about our farm! We have many changes planned for the next few years as we grow into our new location. We will keep you updated right here.
Our Hive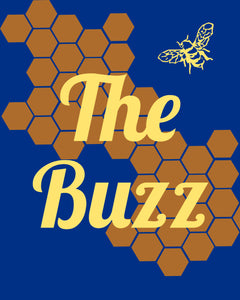 The Buzz
Check out "The Buzz" to learn all about the bees, beekeeping, and more! Here you will find lots of cool pictures and fun facts to learn without the risk of getting stung.
The Buzz
Recipe Corner
What's on our table? Learn to cook some of our favorite dishes using our honey!
Recipe Corner
What our customers are saying!
The honey is simply the best! 

Paul Gaspari
Yummy honey. Quite a variety! ...wildflower and clover being r favorites. 

Julianne Huber
The honey is delicious and lots of flavors. 

Denise Delp
Couldn't be more happy with the honey and sticks I purchased. My two year old is hooked. Will certainly be purchasing again!!

Julie Ringenary
Just tried the orange blossom honey. Omg it's the best I have ever had. 

Lisa Shakespeare
We tried your honey for the first time at the Old Dry Road Farm music festival and we loved it! We tried the Alfalfa, and it was the best we ever had! We will definitely be back for more! 

Lori Matz Chestnut
Bought your honey a few weeks ago at Antietam Farmers Market and I love it! Great in my teas and I made a batch of Honey Blueberry Applesauce using your Orange Blossom Honey. Delish!!! 

Alicia Flood Torres
We have enjoyed your honey for years and have given it as gifts.  What a special treat, something sweet, natural, and appreciated.  Keep your hives buzzing ! 

Leanne Kaufman